A casino night can be a great opportunity for some exciting fun, meeting new people, and playing your favorite games. However, if you're visiting a casino for the first time, or you're going to a new one, you might be confused as to what attire would be the most appropriate. What to wear to a casino? The short answer to this question is 'it depends' – let's take a closer look.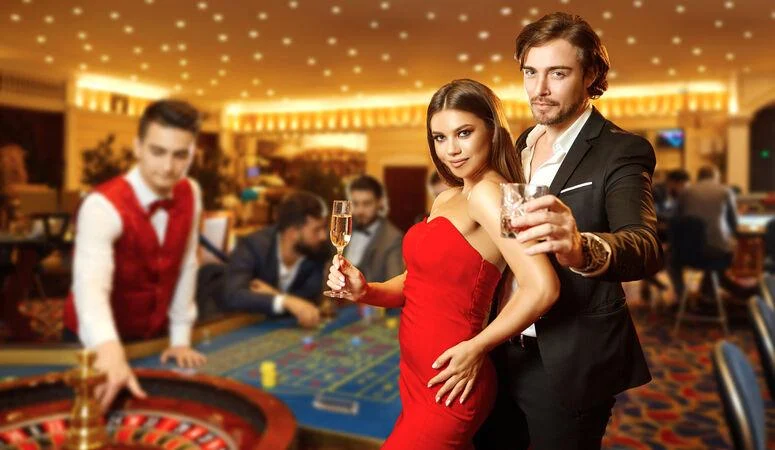 What do you wear to a casino night?
Movies often depict casino visitors in very formal and elegant clothes. It's worth noting right away that this kind of attire is not always the standard in real-life establishments. The dress codes can vary a lot between different places – from very relaxed, everyday clothes, all the way to classic white-tie outfits.
In general, if a casino has any specific dress code, it should usually be specified on the website or in promotional materials. It's more common to require somewhat formal wear than the other way around, however the specific guidelines depend heavily on the location and the general status of the casino. Damaged or dirty clothes are definitely unacceptable, and many places forbid entry to people in typical vacation wear, e.g. flip-flops or without a shirt on. If you're not sure what clothes might be appropriate, you can try asking the casino directly or contacting some people who have gone to a given location before. It's also worth learning about a couple of conventional dress codes, along with the commonly used terminology.
Types of casino attire – from most casual to most formal
If you're looking to hit the casino floor, it's important to prepare a good-looking outfit that fits the requirements of your location of choice. Apart from making sure that you won't face any problems such as not being let in, you can feel more confident, which could allow you to make better decisions while playing. Generally, we can split the types of casino wear into the following categories:
Casual casino clothes – comes with minimal restrictions, often used in more relaxed casinos or during the day. Shorts and a shirt can be enough; additionally, you can't go wrong with the classic jeans and T-shirt combo. Appropriate options for women also include sundresses and skirts. There are usually no requirements when it comes to colors, but you should make sure that your outfit is clean and well-maintained.
Semi-formal casino wear – it's the most universal option, which should be allowed in pretty much any casino outside of higher-end establishments or exclusive events. For men, a good outfit can consist of trousers and a suit jacket. There are many various options for women in this category – from skirts and dresses to female suits, along with heels, sandals or flats when it comes to shoe types. As for colors, it's generally preferred to use darker clothes, but brighter shades might also be welcome.
Business casual – a mix of casual and business attire, somewhat more on the elegant end of the scale. Men can wear e.g. a blazer or a button-down shirt and should avoid sneakers and other everyday shoes. Ties are not required, but can be a great match for this kind of outfit. Women have a wide range of choices here, too – blouses, sweaters or shirts paired with well-matched pants can be perfect, but you can also wear an elegant dress or a more formal skirt.
Business formal – this kind of outfit generally follows the dress codes for executives and other professionals. Despite the fact that the options are somewhat limited, you can prepare a great outfit without much hassle. Opt for darker colors and understated accessories. For men, a tie is essential.
Black-tie attire – outfits from this category are probably what most people think of when picturing a casino. Men should wear a black tuxedo paired with a white shirt, while acceptable options for women include primarily long dresses. Heels are a must for women, as well as a tie or a bowtie for men.
White-tie attire – this is definitely the most formal option, and also the most limited in terms of choices. You should make sure that every detail is accounted for – otherwise your outfit might fail to make an impression. Men should wear a white tuxedo with a bib, a black tail jacket, a black leather shoes, and well-picked accessories such as cufflinks. Women should opt for floor-length dresses or gowns; white gloves might be a great finishing touch.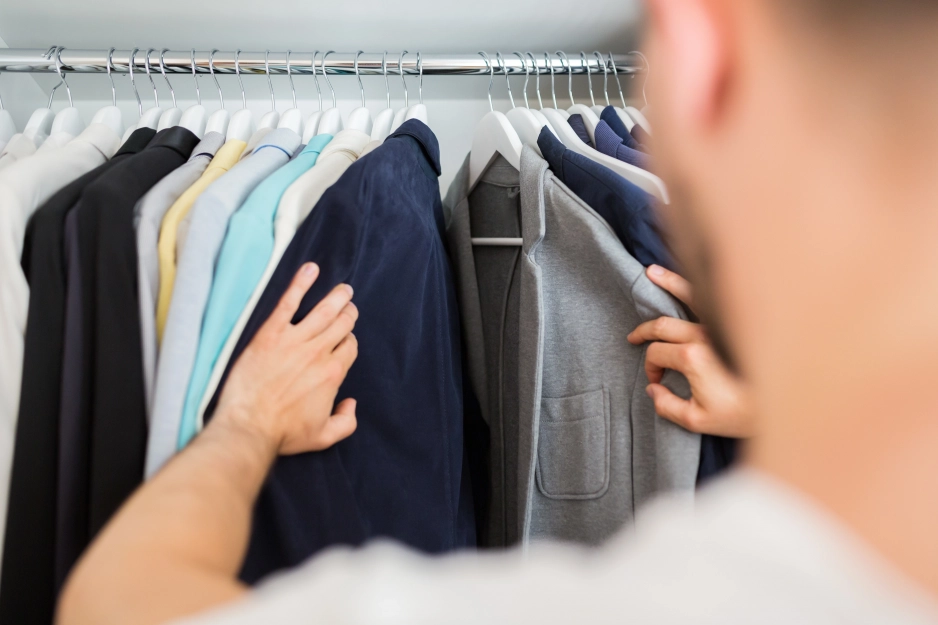 What to wear to a casino party?
Some casinos organize various events, which might come with different requirements in regard to the dress code. In general, special occasions will have the accepted attire specified on the invitation. Most often, you'll find one of the terms described above – e.g. white-tie, black-tie, business casual and others – so it's important to know what options does each one of those include. When you have any doubts, feel free to contact the casino or whoever's organizing the event. If for some reason there aren't any specific requirements given, you usually won't go wrong with business casual or business formal.